Button Poetry
is a slam poetry website that helps promote artist. They are in a word, amazing. I stumbled across them right after I was first diagnosed as bipolar and quickly fell in love with their platform on Facebook, where they post short clips of poets performing their work. My first introduction was
Neil Hilborn's "The Future"
. It's worth the watch...I'll wait.
Isn't he amazing?
But he isn't why I am here today. I am here discussing Button Poetry because of Sabrina Benaim.
She's beyond words for me. I've probably listened to her poem, "Explaining Depression to my Mom A Conversation" a hundred times and to this day it still makes me cry. I cry because it reminds me I am not alone in the way I feel.
Explaining my depression, my bipolarism to others is hard to do. I wish I could be as brave as Sabrina is and just throw it out there so powerfully.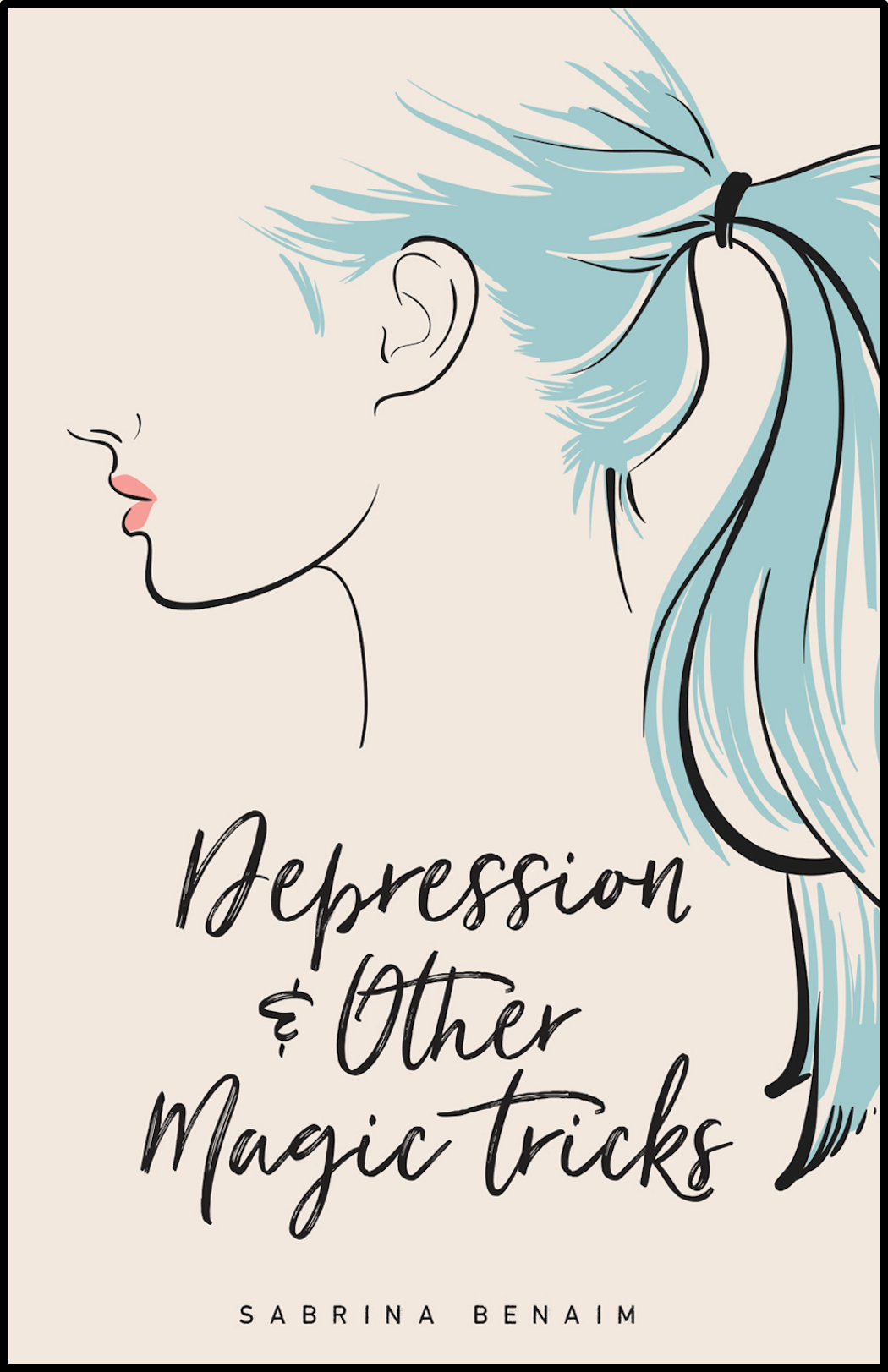 I bought her book
Depression and Other Magic Tricks
today. I cried when I found it, cried when I got the okay to spend a little extra unbudgeted money, cried when I read it the first three times. Her words move me in a way that makes me want to scream "yes!" from the rooftops because I am not fucking alone.
On the good days I know I'm not alone. I know I have people rooting for me and people to support me. But on the bad days, it feels like I'm standing alone in a sea of people who can't see or hear me.
I guess that's why this particular poem resonates so much with me because even on those bad days when the world feels like it's on another plane of existence it makes me feel a little less alone.