It was a really good week of eating at home. The girls and I had one eat out meal while Mike was gone but the rest of the time I cooked or in one case heated up store-bought pizza. However, I was horrible and forgot to take a single picture of what we ate. So what I'll do is share and link to the recipes I used this week. Which I guess is better than nothing right?
Sunday
:
Slow-cooker creamy lemon chicken
recipe by Dinner, then Dessert
There's something about spring that makes me crave citrus in my dishes. I love the fresh taste that the lemon gives this dish and with it being in a slow cooker it's really simple to start it at the beginning of the day and not have to think about it again till dinner time. I usually serve it with a strach and a veggie.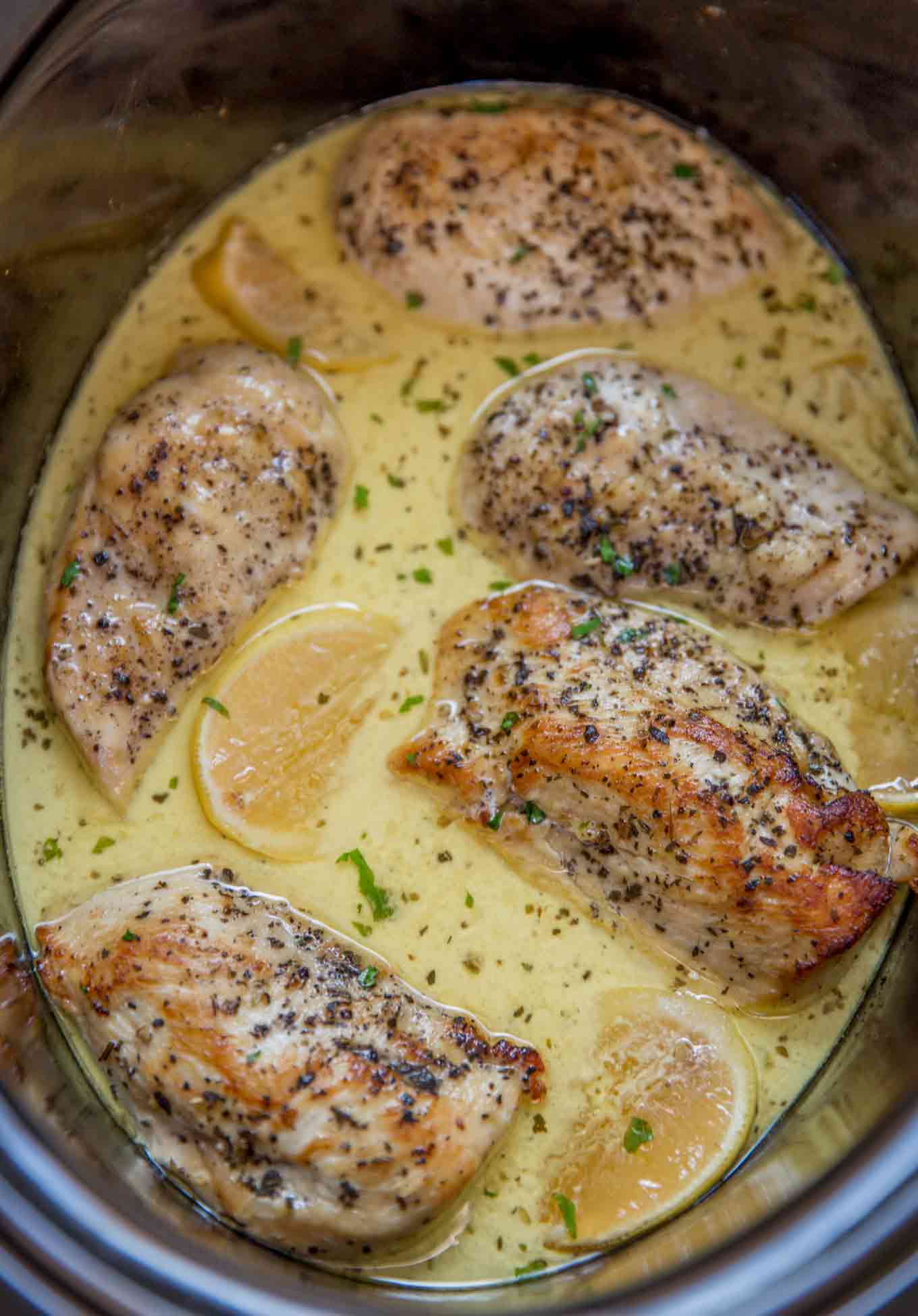 Image from Dinner, Then Dessert
Monday
: Pan-fried pork chops, asparagus, and roasted potatoes
The only picture I managed to take this week was of the asparagus.
I may have slightly overcooked them but there wasn't a one left by the time dinner was done.
Tuesday
: Pancakes (regular and chocolate chip), sausage and bacon. I've been using this recipe from
This Gal Cooks for chocolate chip pancakes
for years now. I always make a few for me before I add the chocolate chips for the girls.
Wednesday
: Pizza...tried to cook two, one ended up burning thankfully neither Kyla or me ate much so the one was perfect. Just no leftovers but that's okay.
Thursday
: The girls and I ate out before Kyla headed home to her dad's and step-moms. We all wanted something a little different which wasn't a big deal. We ate at the house, so hitting the drive-thru was pretty easy beings they are all on the same road. I opted for Sonic, Kyla wanted Chick-Fil-A and Hayley is a Raising Cane's girl through and through.
Friday
:
Instapot Cream Cheese Spaghetti
recipe by Plain Chicken, this has quickly become a family favorite. It can be cooked on the stove top but I love the ease of the instant-pot because fewer dishes y'all.
Image from Plan Chicken
Saturday
: Mike will be home from his business trip and it's a 50/50 chance we will end up going out as a family or curling up and watching movies all day together. If we stay home I plan on cooking hamburgers and fries.
What did you eat this week? Any good recipes to share because I'm always looking for more.